Hollywood has no shortage of beautiful people and that includes cougars, MILF's and all types of people over the age of 35. With society becoming more accepting of the May/December romances of older women and younger men, we have seen an insurgence of older, sexualized women making their way onto the small screen and beyond. They make no excuses and take no guff for their way of life and see it as something they have earned through the trials and tribulations of life. There have been myriad hot cougars on TV the last decade and they seem to be multiplying. Here are the six hottest cougars you can find on your TV.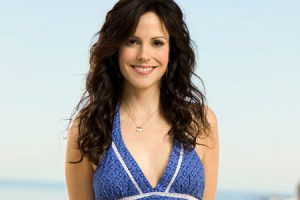 Hottest Cougars on TV: Mary Louise Parker
Mary Louise has been around a while but not always perceived as the hot MILF she became when he took on the role of Nancy in the hit Showtime series Weeds. Nancy is a widowed suburban mom who turns to pot dealing to keep her family in the lifestyle of which they have become accustomed. She's ballsy, she is brave and she doesn't hesitate to take down the competition in any way she has too. All while wearing impossibly short dresses and high heels. It's hard to get any hotter than the alabaster-skinned Ms. Parker.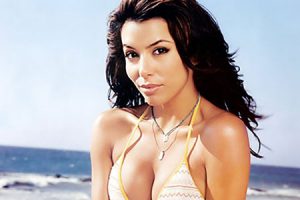 Hottest Cougars on TV: Eva Longoria Parker
Most memorably from Desperate Housewives, this lady is hotter than a lot of women her own age. She's a Latina with brains and the combination is enough to make men half her age swoon. She not only acts but directs and produces along with a plethora of charitable foundations. A gorgeous woman with talent and heart is a deadly combination.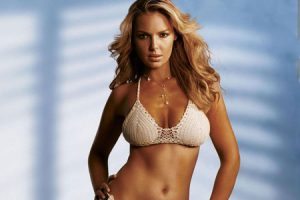 Hottest Cougars on TV: Katherine Heigl
Best known for Grey's Anatomy, Katherine Heigl is a whirlwind of Hollywood activity. She had her own show called Doubt, although it was cancelled, and has starred in a plethora of major motion pictures. She also directs and produces. Her blonde hair and light complexion make her eyes stand out that much more. She emits a playful, sexpot persona that is in direct opposition to the real brilliance simmering inside.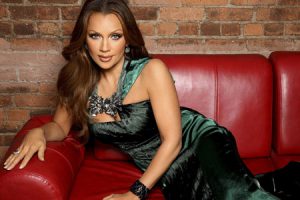 Hottest Cougars on TV: Vanessa Williams
Not just involved in screen time, Vanessa is also a fashion designer, and served as Miss America in 1984. Her flawless skin and impeccable style have long been touted both onscreen and in the fashion world. She may be over 55, but she is far prettier than most women half her age. Younger men by the boat load would line up to take her out. To top off the hotness cake, her reign as Miss America was threatened when nude pictures in Penthouse cropped up.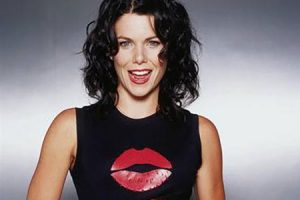 Hottest Cougars on TV: Lauren Graham
The Gilmore Girls rocketed Graham to fame as the quick-witted Lorelai Gilmore. She has played her fair share of leading lady roles on the big screen, remember her in Bad Santa? Wow. She has a girl next door vibe that sends the younger guys reeling. He is also an author. She had published a novel and a memoir of her life.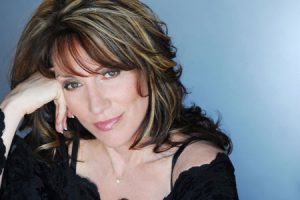 Hottest Cougars on TV: Katey Sagal
Between Peg Bundy, Futurama's Leela, to Gemma on Sons of Anarchy, this hot cougar appeals to men of all ages. A multi-talented actress capable of playing a wide variety of characters in all different types of movies, she also has a fascinating personal life. She is a singer, in addition to being an actress and a human rights activist. Younger men especially love her as Gemma, the smart and sexy biker mama who knows how to get what she wants. No matter who has to pay for it. Shes also popular with men of more years.


The hottest cougars on tv are also some of the hottest cougars on the silver screen, the fashion industry, literary world, and activism. Their sex appeal goes far beyond the outer appearance they project. The words, actions and service to the world has made them all household names for much more than their looks. A hot cougar is one thing, but a blazing hot cougar with a brilliant mind and a warm heart is even sexier.